The list of upcoming video game releases has been a constant reminder for a lot of gamers in their calendars. As the demand in players' performance, in reality, is expected to be met, the market in video games continues to rise steadily. As players develop into their own on the court or field, technology in video games increases year after year. Each season comes along with a highly anticipated video game.
Fans of the NFL play the latest version of the Madden series. The MLB audience has been able to enjoy the recently released MLB The Show 21. NHL fans will argue their sports video game is the most intense with NHL 21. Of course, the NBA 2K series has and always will be successful in the U.S.
Globally, the most enjoyed sports video game without a doubt is the series EA Sports has been able to put together with FIFA. FIFA 22 will be the next installment of the annual soccer series, with updated matches and tournaments to be played.
The spectacular thing about video games is that creators let their minds run wild when forming their ideas. Therefore, there are no limits to strictly putting out video games with professional sports attached to them. While those are certainly popular and enticing to the average sports fan, the video game wants more than scoring a goal or hitting a home run.
This generation of gamers wants constant action. This month, those gamers will get what they hoped for and more, with a few big drops coming in June. Let's look at some of the high-quality games that will surely hook you to your seat for hours.
Tour de France 2021
Video gamers around the world wait patiently for Thursday, June 3, as that's when the Tour de France 2021 game is expected to be released on all platforms. New features and improvements have been added to the latest edition of the series, including the official route of the tour, a new recovery mechanic, and a complete redesign of the My Tour mode.
The cycling game will be available on PS4, PS5, Xbox One, Xbox Series X/S, and PC beginning June 3 at 4 a.m. ET. Take on the role of a leading cyclist or even lead a whole team to success in Tour de France 2021.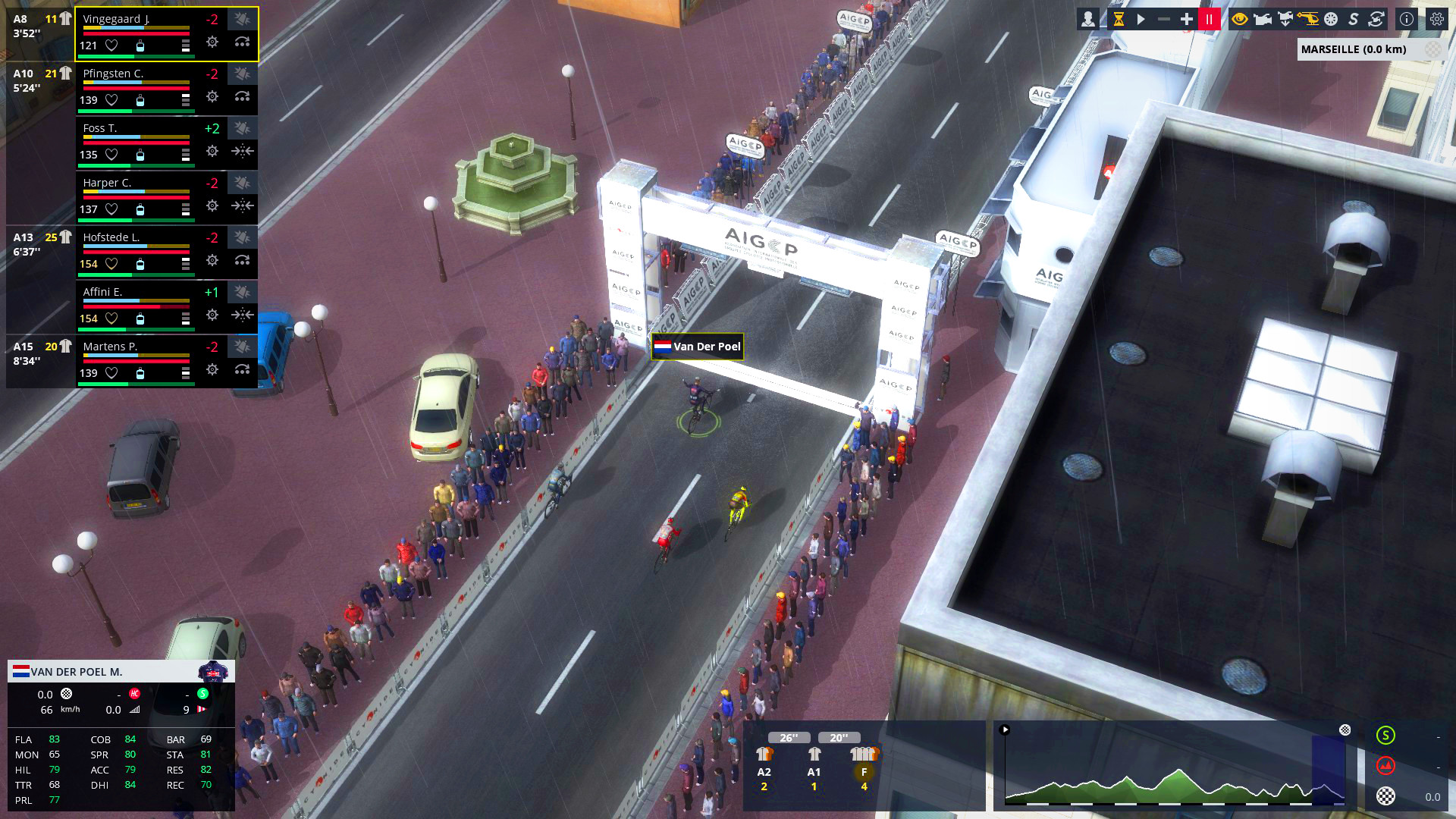 Pro Cycling Manager 2021
Tour de France 2021 isn't the only cycling video game that is expected to be released this Thursday, June 3. Strictly for PC users only, Pro Cycling Manager 2021 is set to drop on the same exact day. It is no secret that Pro Cycling Manager 2021 is the only cycling simulation game that collectively includes a sense of management and racing in real-time.
A new edition of the series comes along with several new features, including the addition of European championships, more realistic weather conditions, and a major improvement in artificial intelligence. Thursday, gamers around the world will be cycling from their homes for 24+ hours straight.
Mario Golf: Super Rush
Mario Golf: Super Rush will mark the 7th installment of the arcade golf series that's been running successfully since 2014. In this video game, you have the opportunity to participate in golf competitions playing as Mario or any other Nintendo character of your choice.
This is strictly a game for Switch users and will be released later this month on June 25. What a great month of action for gamers around the world!
Do you have any other games in mind in your list of anticipated upcoming video game releases?
---
Join our Discord
to leave a question or comment regarding this article. We have sports fans talking betting all day — every day! JOIN THE DISCORD NOW AND QUALIFY FOR PRIZES & BETTING SWAG!
---